Flamingo Cantina, Austin, TX
In Association with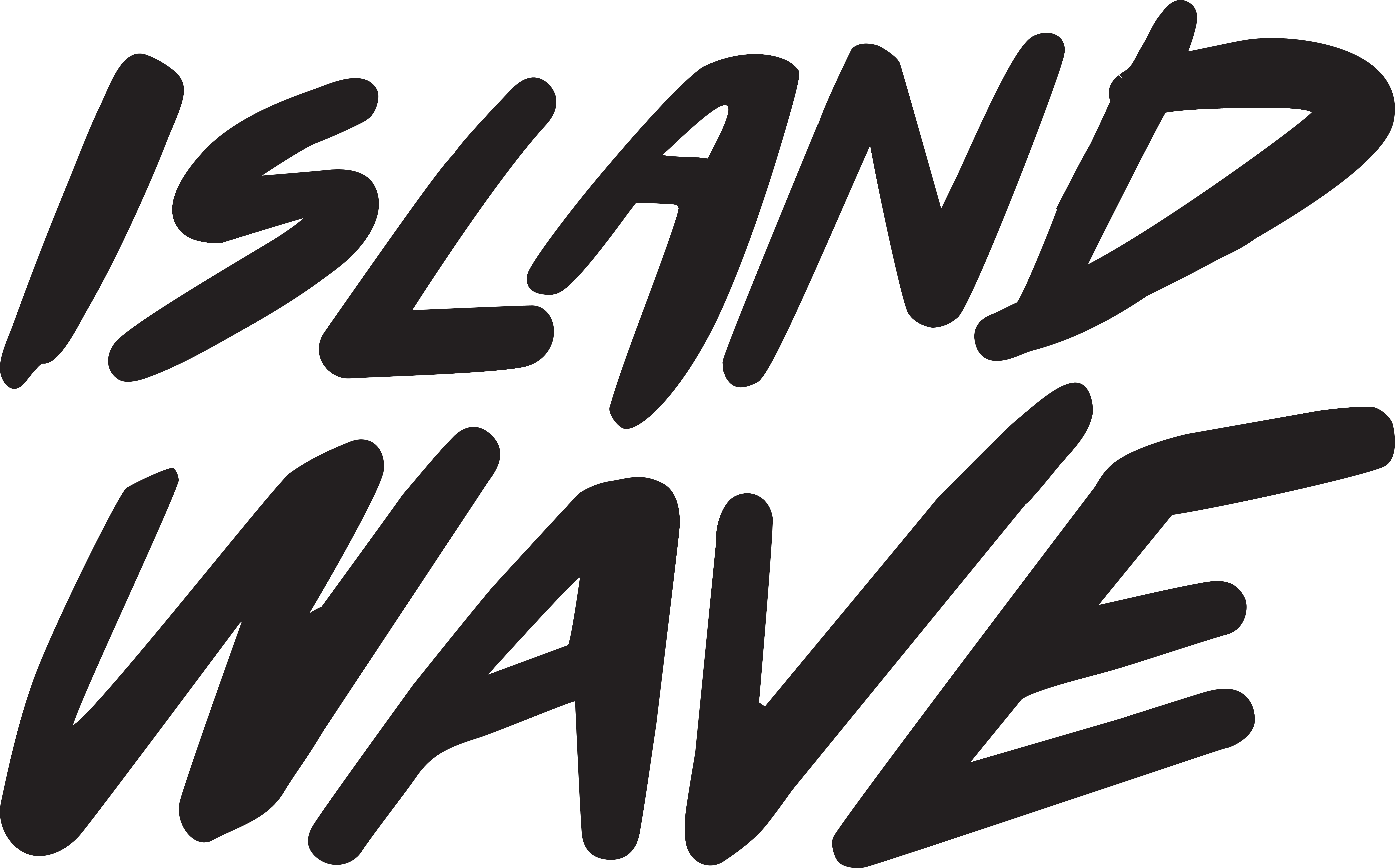 Tessellated, Kalpee, Nailah Blackman, Jimmy October, Jaz Elise, Freetown Collective, Conkarah and Ras Kwame bRing "Sounds of the Caribbean" to SXSW 2022
As they successfully launch "ISLAND WAVE", The Official Home of Caribbean MUSIC on the 18th March at the Flamingo Cantina in Austin, TX
"Island Wave" is a platform dedicated to bringing music of the Caribbean to the forefront of the international music scene and it did just that with its sensational recent showcase at this year's SXSW.
On Friday 18th March industry professionals attending SXSW flocked to The Flamingo Cantina as Master of Ceremony Ras Kwame took to the stage to introduce and champion the most talked about names across the Caribbean. Performances by Kalpee, Nailah Blackman, Tessellated, Jimmy October, Freetown Collective, Conkarah and Jaz Elise, saw the venue's doors open to its biggest crowd yet, as the energy levels flowed and overspilled out of its doors.
This is the busiest night of the festival that the Flamingo Cantina has seen in a long while. What a fun and important event to have, we are proud to have hosted the very first official Caribbean stage.
The Island Wave SXSW Showcase held at Flamingo Cantina last week was superb! The level of talent and production was unsurpassed. Each artist brought a unique performance to their showcase which ranged from a mix of reggae, new calypso, soca and dancehall/urban genres. The segway between the live performances and the dj set up on stage made for a continuous stream of music and energy, which kept the audience dancing and grooving all evening. The house was packed with attendees, who all seemed to enjoy the different artists and responded enthusiastically, leaving them wanting more. I heard that many music professionals in the industry made Flamingo Cantina their destination for the evening."
Listed as a "recommended watch", the "Island Wave" first show was captured virtually in Kingston, Jamaica and successfully launched as part of SXSW online on March 19th 2021, ranking in as one of the topped watched shows of the festival. This year saw the very first physical Island Wave stage finally taking place, as SXSW came back to life in Austin Texas after COVID cancelled last year's festival.
Pioneered by rising artist Kalpee who hails from Trinidad and Tobago, the aim was to create a platform for Caribbean artists to come together, to showcase, celebrate and support each other. Still in its infancy at SXSW "Island Wave" held a packed venue throughout all performances and until closing with an after party hosted by Ras Kwame and Reggae Recipe. The post event buzz being received is overwhelmingly positive with SXSW and Island Wave proudly announcing the continuation of Island Wave @ SXSW 2023 and beyond.
We are super grateful to every single person involved and of course to our sponsorship partners –  Music TT, Jamaican Tourist Board, FVP Global, Natal and Reggae Recipe, in making Island Wave such a phenomenal success at this year's SXSW. The Flamingo Cantina was full and vybing hard from doors opening to closing, the audience were vibrant with excitement and enthusiasm and the acts brought the sunshine of the Caribbean to Austin. The reviews and feedback in support of helping to tour the stage in 2022 as well as make our SXSW stage bigger for 2023 has been overwhelming. We are excited for the future and know that we are now one step closer to bridging that gap between the Caribbean diaspora and the international music scene.
First of its kind "Island Wave" is now not only the official home to Caribbean music at SXSW, but also the first home of "New Calypso" a genre being pushed by Trinbagonian musicians as a way to identify their musical heritage, which they proudly carry forward.
Tanya Lawson, Director of Caribbean and Gospel at Audiomack says "Audiomack is about moving music forward and we're excited to be a part of Island Wave's showcase to assist with the new and excited talent coming out of the Islands".
Kalpee says "I am so very appreciative of all the experiences I have been blessed with, in being able to travel internationally as part of my musical career. Through my travels I came to understand that what is lacking in the West Indies, is structure and resources into the creative arts for us to compete with the rest of the world. This is how "Island Wave" came to be, as I realised that by coming together to represent Caribbean music with my peers, we can showcase our heritage, musical genres and individuality. In recognising the importance of having a venue and stage which represents music from the West Indies, SXSW has given Caribbean Music an international platform to showcase on and we are beyond grateful for their support and continued support in committing to Island Wave 2022, 23, 24 and beyond."
Supported by Music TT and the Jamaican Tourist Board to help bring Island Wave to SXSW and with their commitment to continue pushing the stage forward, Island Wave will be looking to work with other government entities across the Caribbean so that 2023 can bring more colour and musical culture to the stage.
Fantastic production by the Island Wave! MusicTT is ecstatic that people from all over the world got to experience and appreciate the music of the Caribbean. MusicTT is indeed very proud to be a partner for this event at SXSW and eagerly anticipate that other business entities will come on board as sponsors for the lineup of 2022 stages and beyond.
The Island Wave vibe is clearly the energy, colour and movement of the Caribbean Music. The experience was one that felt the eclectic vibes of fusion that covers several genres and influences, but all assembling and "salad bowling" at the junction of unity, the one Caribbean theme. Definitely a mark date for 2023 for everyone.
The Jamaica Tourist Board was pleased to support our Jamaican talent showcasing at SXSW 2022 in Austin, Texas. Founded in 1987, SXSW has emerged as the premier destination for creatives across the globe and to have Jamaica represented with our colors flying high was an honor. We commend Island Wave for affording our Jamaican talent the opportunity to showcase at SXSW and look forward to supporting our artists at next year's festival.
Make sure yuh come vibe with us,
 Cuz yuh kno it gwan be ah Island Wave!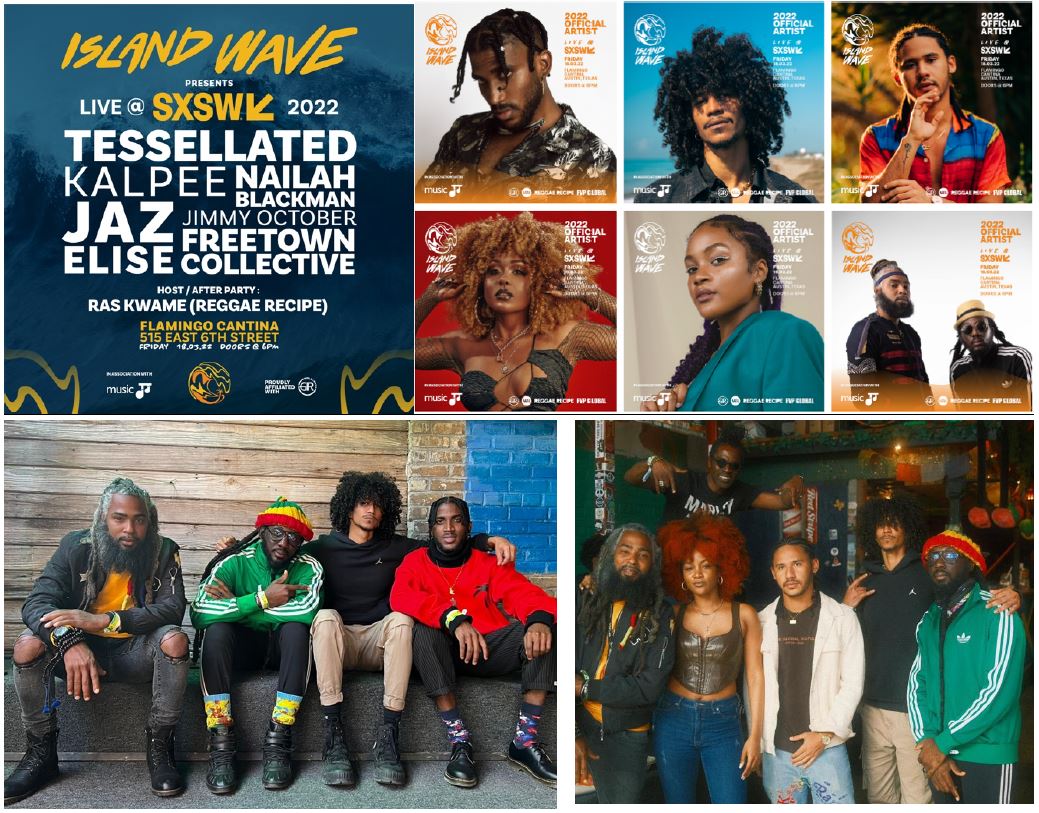 Photo Credit:  Zeb Pay-Chung;  IG @zeb_yc